Registration
Tick­ets are avail­able for pur­chase here!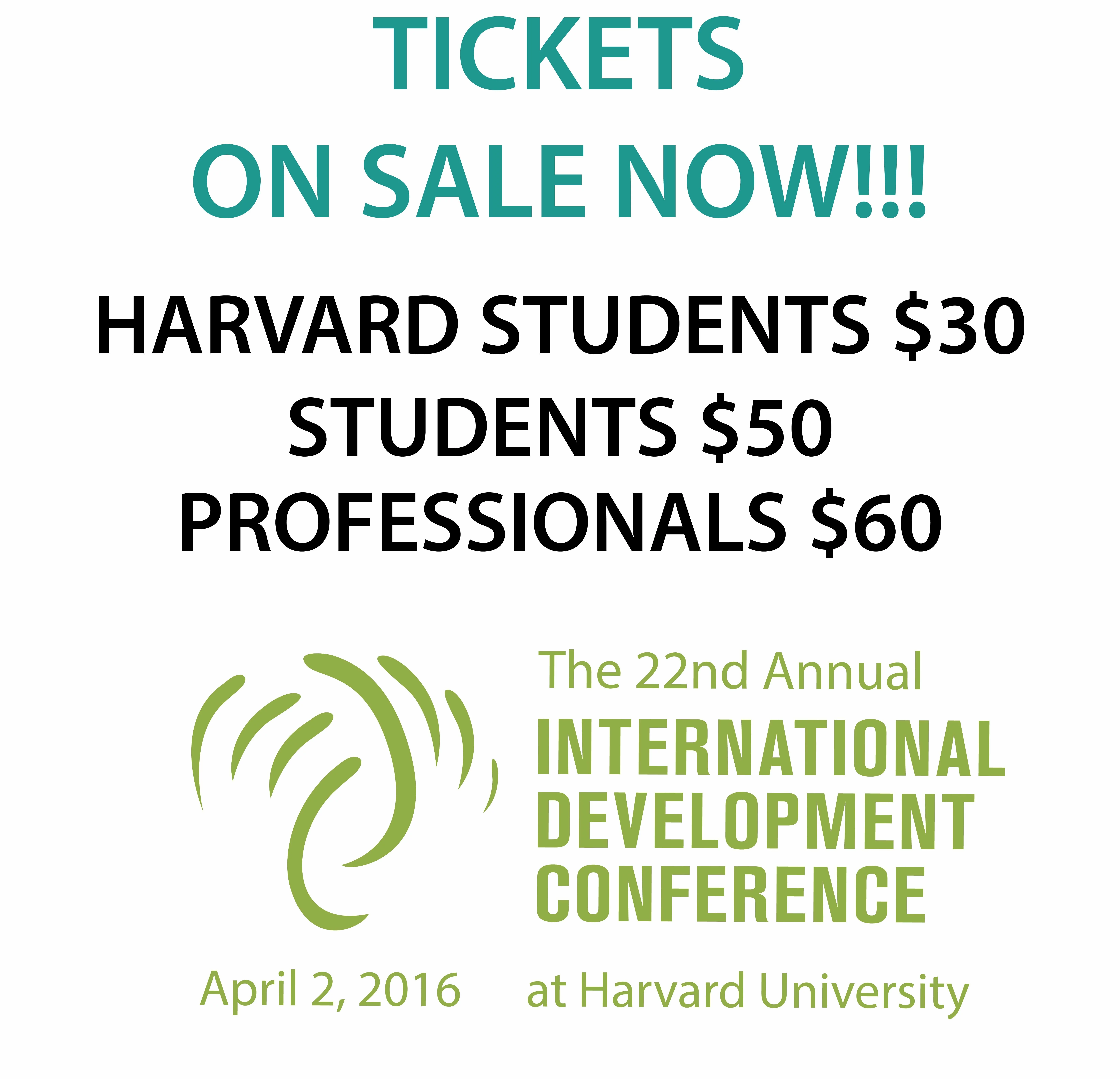 TICKET PRICES

REGULAR
Har­vard stu­dents: $30
Other stu­dents: $50
Pro­fes­sion­als: $60


PACKAGE (IDC + GEP Conference) GLOBAL ENTREPRENEURSHIP POLICY CONFERENCE) IS APRIL 3. WE ARE OFFERING A SPECIAL PACKAGE DEAL WHICH INCLUDES ACCESS TO BOTH CONFERENCES

IDC + GEP Pack­age $69



YOUR TICKET INCLUDES:

Oppor­tu­nity to attend Harvard's largest devel­op­ment conference
A chance to meet and net­work with 400+ ris­ing professionals
Lunch
To engage with exclu­sive pan­els with devel­op­ment experts
And much more!